Some of the kids and I went on a hike to Cedar Butte today. The hike is rather short -- perhaps 3.5 miles round trip with about 800 feet elevation gain. Total hike time 2.5 hours.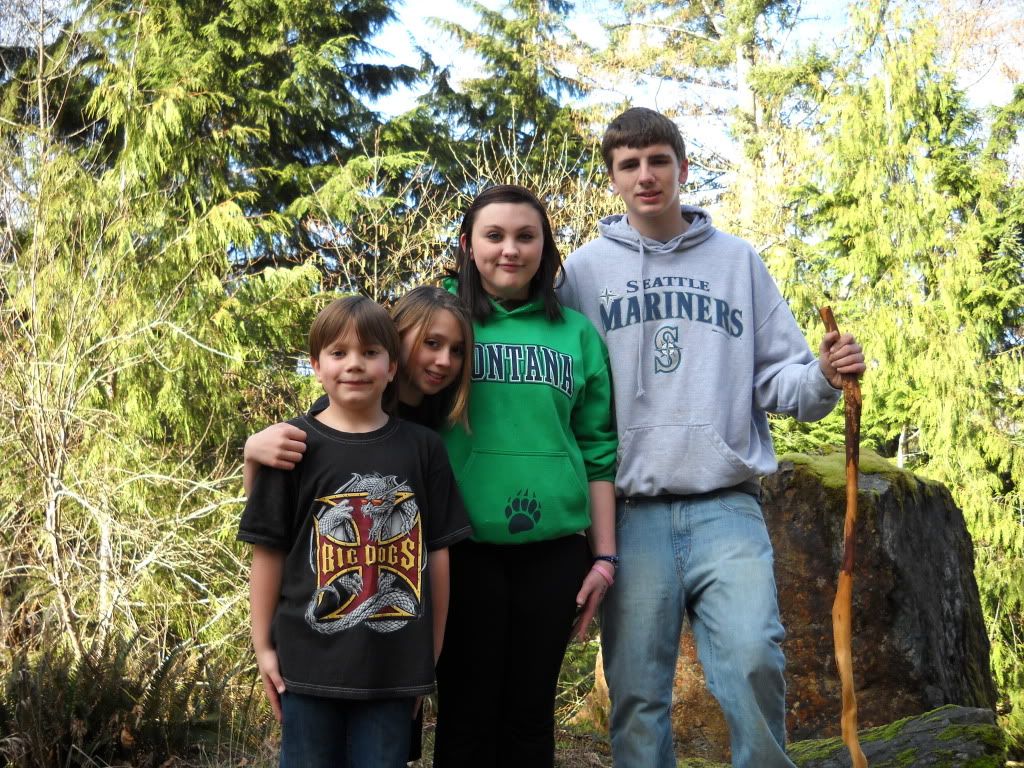 In this picture above from left to right are Kent, Kylan (KIE-lyn), Hope and Kaleb. Except for Hope, they are all siblings. Hope is one of my favorite people in the world, I don't mind saying so. And the other are such great kids, too.

Afterwards we stopped at Chew Chew for milkshakes. And when I got home I fell asleep. What a great day.